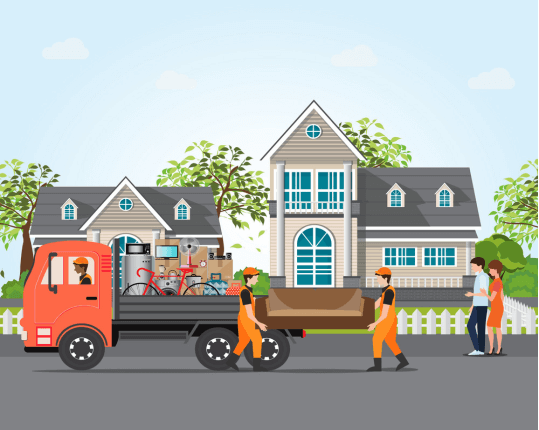 Domestic relocations: A successful home shifting, moving and packing needs befitting planning, and there are some essential requirements of every house and home for relocation. Our only purpose is to empower you a relaxed residential dwelling move at your desired location according to your aspiration. Our firm's mechanism is to treat every domestic and residential moving, to properly appraise the necessity before migrating process begins and then to recommend the services strategies and alternatives available to you.
We at Atulya Packers and Movers , firstly pack your furniture so that there will be no harm to the wood, by using perfect wrappers or padded foams. Then we move towards your accessories like computers, monitors, and all the electronic equipments or machinery, which will be carefully packed to provide the extra protection of your items. All the material of glass will be wrapped in bubble-wrappers to prevent it from cracks, damage or shattering without providing any loss.
The hiring of moving and packing company will save your time, provide you effective security and also saves your energy of packing and unpacking, which makes you annoying most of the times. Our concern is about your safety, security, and also our motive is to enhance you with the comfortable moves. We are reliable and flexible in nature, so that we descend your complexities which prevent you from taking smooth moves.
The professional leading team of the Atulya Gati Packers and Movers is able to relocate your home at any desired location in any part of the country without wasting your time and without wasting your energy. We have skilled labor which will pack your items by the arrival at your premises, then transport it with the best knowledgeable and professional transportation team and finally unpack the items after reaching to your desired location. We also arrange your belongings in your new house according to your desire, take off the packaging material with us and then leave you to deal with the happiness and comforts. When you hire our domestic moving services in your city, this means you have chosen to work with most trusted and top rated movers and packers in the city. Our branches are there in every city which will provide you our best experiences and reliable moves.