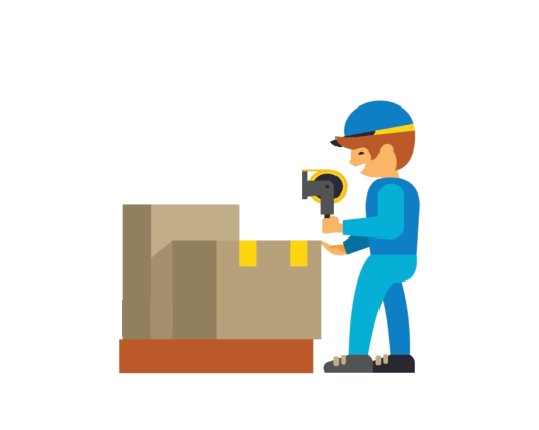 Atulya Gati Packaging Services:
Whenever you thought of moving or shifting, packaging is the initial step you have to take, and it is the most critical part of moving. Packaging of your belongings plays a very important role for a successful move, whether it is time consuming but it must be done very carefully, that stuff must be packed partially or completely. A befitting planning is must for packaging of the belongings. When you hire Atulya Gati Packers and Movers, to pack your belongings, we with our skilled crew members will arrive with all the packaging material at your premises. We are one of the leading and professional company which provide every kind of relocation in India or across India with the concept of closed containers or hassle free packaging techniques. The safety and security of your stuff is our top most priority. While migrating towards new location, you want to be certain that your treasured stuff are in safe hands. Our skilled and professional packaging team swathe your valuable stuff by using specific techniques to ensure all your items arrive in pristine condition. Atulya Gati Packers and Movers, offers you on-site estimate, so that it will help you to provide the estimate is as close as possible to actual cost of packing.
The main purpose of packaging is to hold the stuff securely and to prevent leakage and breakage. Different types of packaging material are used for different types of stuff. We use boxes for breakable items, custom crating where needed and take a complete inventory of home property and belonging before and after a move is complete. We use tabular packing and high quality corrugated sheets and corrugated fire board cartoons, foil bags, shrink wrapped containers, foams and bubble wrap of best quality, cardboard's, coated paper, expanded polythene, label, pulp, etc. we also provide you highest quality of tapping and case erector to secure the product and to keep its original state. Atulya Gati Packers and Movers gingerly work with you and your family to alleviate the anxiety of packaging. For stress free and secure packing contact us, we are always ready to help you anytime.